Elmer John Steier was born May 23, 1931, in Whittemore, Iowa, the son of John and Emma (Freese) Steier. He grew up near Whittemore where he attended school and graduated from the Presentation Academy in 1949, then attended Emmetsburg Junior College. Elmer served in the United States Army from July 1952-June 1954.

On November 19, 1952, he was united in marriage to Bernadette "Beanie" Fandel at St. Michael's Catholic Church in Whittemore. To this union two children were born, a daughter, Kay and son, Larry Steier.

Elmer began his aviation career in 1948 and completed his training in 1951. He earned his Commercial Pilot Rating, followed by the Certified Flight Instructor Rating. Elmer then taught flying at Spencer, Iowa and Fayetteville, North Carolina. He began his airplane spraying business on July 5, 1954 and continued until 1996, when he passed the business to daughter, Kay and husband, Denny Meyer. The business continues to this day.

Elmer loved to fly and later restored a 1943 Cessna UC-78, known to many as the Bamboo Bomber. He also enjoyed baseball. He was a member of the St. Michael's Parish, Holy Name and the American Legion Seely-Walsh Post #425.

Elmer died Friday, September 1, 2017, at his home near Whittemore. He was 86.

Survivors include his wife, Maureen McDonnell-Steier; daughter, Kay and Denny Meyer of Milford; daughter-in-law, LuAnn Steier of Omaha, NE; six grandchildren; six great-grandchildren; brother, Maurice and Marian Steier of Omaha, NE; sister, Mary Steier of Whittemore and brother-in-law, Mark Bode of Omaha, NE.

He was preceded in death by his parents; wife, Beanie; son, Larry Steier; sisters, Emily and Kathryn and brothers, Earl and Ken.

3 people have supported the family by purchasing them flowers or gifts from the Healing Registry.

Buy Gift Now
this candle is lit in Memory of Elmer John Steier . May He Rest in The High Heavens forever.
9/17/'17 to The Steier Families, my heart felt prayers and thoughts are with all of you during your time of loss. I didn't know Elmer personally but reading about his life, it sounds like he was a very kind and happy person with a wonderful smile! Definitely "One of the Good Guys". They always say when someone passes that they never really go alone- for part of us went with You-Elmer the day God Called you Home. He will always be missed but never forgotten. Rest In Peace Elmer and know that God has you at the Table of the Lamb now and resting without pain as in heaven there is no pain nor sorrow, just wonderful sunshine and skies so blue and smiling down from heaven will be you! With Peace, Love and Prayers- Mark J.VonBank- Park Rapids, Minnesota-(formerly of Algona, Iowa.).
My sympathy Kay and family. Your Dad was indeed a Whittemore icon and a very nice man. God bless all your memories, Deb Immerfall
My dad and Elmer were first cousins and I remember their conversations about the Freeze family. My sympathy extended to your family. Blessings,
Mary Jo Youngwirth
My condolences to Maureen and the rest of the family. Sorry we are so far away we could not attend. I am glad I met Elmer and realized how nice a person he truly was.
Mary Jo Huismann
My condolences and prayers to the Steier family. Elmer was such a nice man, he will certainly be missed!
Our prayers are with the entire family today this should not be a day of grieving and being sad for their leaving but happy for what they have left us with ther love , for us to. continue their legacy forever
Elmer will surely be missed by many, He always seemed to be happy and having a good time. Will miss seeing him around the airports too. Our thoughts are with all of you. Tim and Liz Youngwirth
We are so sorry for your loss. Elmer was a wonderful person, and he gave so much of his time and efforts to others along the way. We will miss Elmer, flying his unique, special plane Memorial Day. We will miss his smile and visits. God Bless! David & Marilyn Fehr
So sorry for your loss. Elmer will be missed , always had a smile when he saw you. Sadly I will be unable to attend services. Thoughts and prayers to your family. Mick and Lynne Zimmerman
Elmer was such a part of Whittemore. He will be missed. Thoughts and prayers of peace are with your family.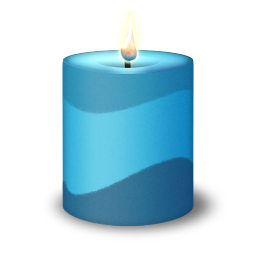 I am so very sorry for your loss. Elmer will be very missed. Such a great guy! My thoughts and prayers are with you.
I had the pleasure of spending a great deal of my childhood out at Larry's. The farm and the summer getaways hold so many memories. Beanie and Elmer made sure it was a kid's paradise. So welcoming. Thank you to the Steiers. Rest easy, Elmer. Thougths & Prayers from us.
He was so much a part of Whittemore. Elmer not only flew commercially, but helped out so many individuals who needed to get from one place to another. My deepest sympathies to his whole family in the loss of this wonderful man.
Prayers and thoughts to the family
So sorry for your loss. Had an enjoyable time when Elmer and Beenie hosted a high school reunion. Went with my mother Joan Moskalski (Voigt). It's hard to lose a loved one! Barb Mason
So sorry for your loss Steier family. Elmer was a great man and I'm glad I had the privilege to know him.
So many wonderful memories... the airplane rides after walking beans, the never ending supply of pop and candy , 4th of July fireworks with all the oohs and aaahs, and of course all his jokes! He was one of the best! We will definitely miss him! My sympathies to Kay and Maureen and to all of Elmers family.
My deepest sympathies to the Steier family. Elmer will always be remembered by his smile and all his stories that made all of us laugh, what more do you need? Will truly miss you now Rest In Peace as your suffering is done. Love Sharon
Elmer's contribution to Memorial Day in Whittemore will never be forgotten by those attending. The best of small town Iowa. Condolences to his family.
Sending my heartfelt sympathy to your family during this time of loss. I am sorry to hear about Elmer's passing. He was a very kind man! Stephanie Sullivan and family
My deepest sympathies to the Steier families. Elmer will be greatly missed by all who knew him. He was a "Whittemore good guy", always with a smile on his face! Memorial Day will never be the same without him. God bless his soul and may he rest in eternal peace.
Videos
There are no videos to display
Photos
Add a photo
Have a floral question? Call +1 888 455 4590
Healing Registry Unavailable at the Moment!
Loading...
Product Name
Description
$
0
Product Details